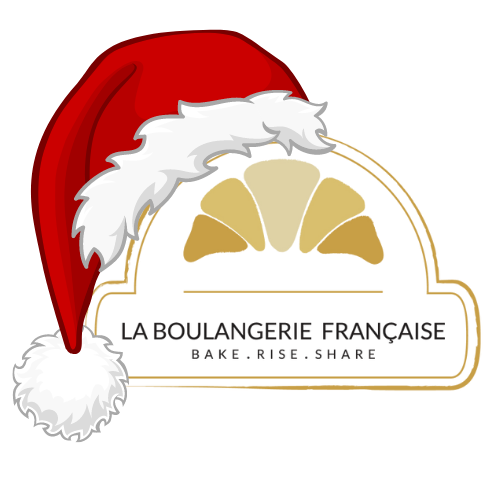 Happy holidays
It's been a tough year! You and your beloveds deserve a good Christmas treat.
LA BOULANGERIE FRANÇAISE (THE FRENCH BAKERY), a social enterprise providing intensive training courses in baking and pastry making for vulnerable youth, offers:
100 exquisite Christmas packs



Price:

5

90,000 VND (VAT included) per pack.
For every

10-basket

purchase, you'll receive one FREE Medium Corporate Breakfast pack

(valued 700,000 VND)

All products are substance-free and handcrafted by our trainers and students from high-quality ingredients.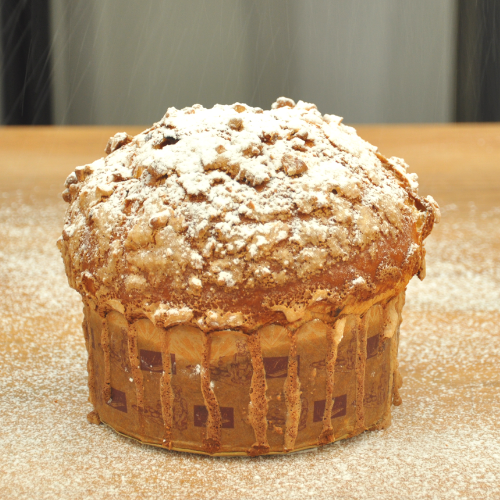 Brioche De Noël
The Brioche De Noël is the French take on the Italian Pannetone usually prepared for Christmas and New Year in Europe and South America. It is made through a long process that involves curing the dough, which is acidic. The proofing process alone takes several days, giving the cake its distinctive fluffy characteristics.
It contains orange and lemon zest, dry raisins, along with Vietnamese cashew nuts, all macerated in Rhum.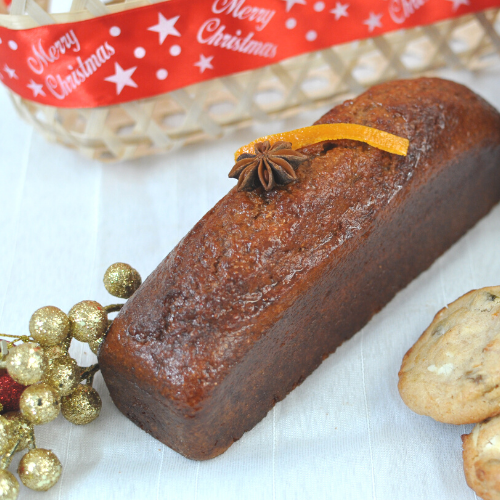 Pain d'épices
Pain d'épices or pain d'épice (which means "spice bread", also known as gingerbread in other cultures) is a French cake or quick bread. Its ingredients include rye flour, honey and spices: ginger, star anis, coriander seed, along with a pinch of cinnamon.
It is traditionally enjoyed at Christmas, mostly in Europe. It can be served fresh or toasted with butter, for breakfast, tea break or as a dessert.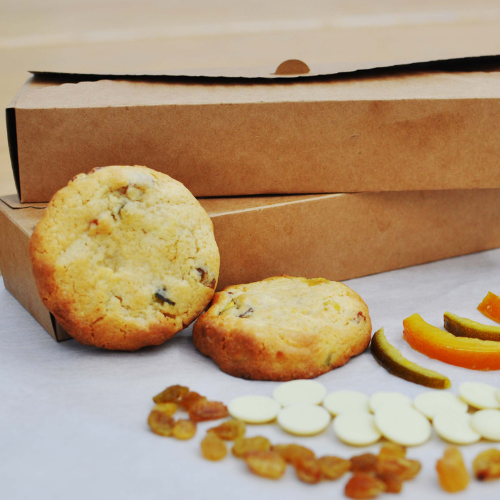 Christmas cookies
Cookies are our bestseller and often recommended as one of the best cookies in Saigon. Besides imported ingredients such as flour and French butter, high-quality local brown sugar and eggs, there are Christmas touches with honey, raisin, cashew, orange peels, white chocolate and cinnamon.
They can be served as a dessert or a snack, or enjoyed with your favourite drinks anytime of the day.

Only 100 packs available for pre-order from December 11th, 2021
Direct-to-home/office deliveries starting Friday, Dec. 17th (from Tuesday to Friday).
Free Pick up at Soma Cafe (6 Le Van Mien, Thao Dien, D2) Thursday afternoons & Saturday mornings.
Preserve at room temperature in 3 days or in chiller for 7 days.